Since 1997, Phoenix Strategies has been a leader in alternative dispute resolution services and training in Colorado. Relationships are the heart of PSI's conflict management services and training. It is the core of everything we do as mediators, conflict coaches, facilitators, faith conciliators and mediation trainers. Whether you are looking for mediation services .. or looking to become a mediator, Phoenix Strategies has the services and training opportunities you seek.
Meet Phoenix Strategies' 100th 40-hour Basic Mediation Class!!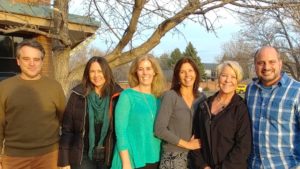 MEDIATION SERVICES
Based in Colorado Springs, PSI offers a wide variety of mediation, conflict coaching, and conflict management services to individuals, families, businesses, faith organizations and groups of all types and sizes.
PSI offers a free 30-minute consultation to all prospective clients. We invite you to check out our service pages, and download our services brochure to learn more about our mediation and conflict management services including divorce mediation, workplace mediation, elder care mediation, HOA mediation as well as individual, family and group conflict management and conflict coaching. No matter where you are in the United States, if you are looking for mediation, PSI has the service and care that you need. We offer on sight, phone and online mediation services.
SCHOOL OF COLLABORATION
AUDRA TALKS ABOUT OUR 40-HOUR BASIC MEDIATION COURSE
Alternative dispute resolution is a rewarding and growing field! Approved and regulated by the Colorado Department of Education, Private Occupational School Board, PSI offers a wide variety of classes in mediation and conflict management. Whether you have a personal interest, or are a professional looking to add to your skill set, or seeking a career change, we have the training you need.
Looking to jump right in? Check out our 40 hour Basic Mediation Training available in both Colorado Springs and Denver Not sure yet? Register for our 2-hour "Interested in Becoming a Mediator?" seminar. And as always, if you have any questions, we invite you to contact us. We are here for you!