Join PSI for our 3-day class in Elder Care Mediation.
COURSE OBJECTIVES
Participant will learn about…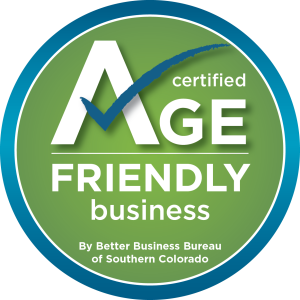 The biological, psychological, sociological, spiritual aspects of aging
Demographics of the aging population
Common needs, interests and issues of seniors and family members
Biases and stereotypes associated with aging
Dispute resolution roles and processes for elder care
Elder rights and legal terminology and options
Management of ethical dilemmas
Community resources for aging
Prerequisite: 40-hour Basic Mediation course from PSI or any other training organization. A waiver of prerequisite is available for qualifying candidates.  Please see the "Waiver of Prerequisite Request" form in the PSI Course Catalog (linked below) or contact PSI at 719-266-8181 for additional details.
24 classroom hours / 3 days
Please see the event calendar for upcoming dates.
Please see the PSI course catalog for full course and program details, including entrance requirements, enrollment agreement, tuition & course fees, maximum class size, and more.
For course registration & tuition payment details, please visit our Registration & Payment page.
As always, if you have any questions, we invite you to contact us.