MONICA LICHTENBERGER
Monica Lichtenberger is President of Phoenix Strategies, Inc. (PSI) founded in 1997, and founder of PSI's private school, approved and regulated by the Colorado Department of Higher Education, Private Occupational School Board. Monica holds a Masters in Management and the following certifications:
National Association of Conflict Resolution (ACR) Advanced Workplace Practitioner
Transformative Mediator™
Collaborative Mediator®
Conflict Dynamic Profile™
Mediators Association of Colorado Professional Mediator
As a conflict management specialist for over 20 years, Monica has worked as a mediator, coach, trainer, facilitator, faith conciliator and conflict management system designer. Her expertise is workplace, faith conciliation and elder care conflicts, although she has extensive experience in civil cases, working in Restorative Justice, domestic, Home Owners Association (HOA) and business consumer conflict. Her clients include: the Federal Occupational Health, Transportation and Security Administration, Bureau of Land Management, Better Business Bureau, United States Postal Service, Fourth Judicial and Eighteenth Judicial Districts, Equal Employment Opportunity Commission, School District 11, Work-out Limited Inc., Neighborhood Justice Center, and Face–To-Face Community Alternatives.
Monica has delivered hundreds of classes including: basic and advanced mediation; facilitation; faith conciliation; conflict coaching; workplace, divorce, eldercare, HOA, business and consumer conflict management, restorative justice, negotiation, strategic planning, communication, and team building.
JAN RODGERS
Jan Rodgers, partner at Phoenix Strategies, Inc. holds a Masters in Conflict Management and Dispute Resolution from Southern Methodist University in Dallas and is a Certified Collaborative Mediator®. She is a conflict specialist, trainer, coach and mediator at PSI. Jan is passionate about helping people manage relational conflict differently and more effectively whether it be at work, family, church or neighborhood.
Jan mediates for the Better Business Bureau of Colorado Springs, the 4th Judicial Small Claims Court in Colorado Springs, The Neighborhood Justice Center in Colorado Springs and Court Mediation Services in Denver. She is active in Restorative Justice at AspenPointe and serves as a member of the Pikes Peak Restor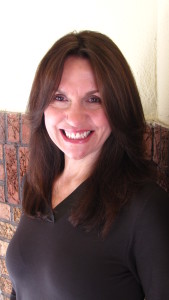 ative Justice Council. Jan has eight years of cross cultural experience living and working in Brazil with the international organization, The Navigators, and has served as an International Conflict Coach and Consultant in Asia, Latin America and The Middle East. She instructs a variety of trainings on conflict management, mediation, restorative justice and conflict coaching. Jan has extensive mediation experience in areas such as:
Divorce Mediation
Faith Conciliation
Conflict Coaching
Restorative Justice
Workplace Mediation
Transformative Mediation
HOA Mediation
Facilitation & focus groups
Prenuptial Agreement
TESTIMONIALS…
I received divorce mediation training from PSI in April, 2016. I really liked my two trainers, Monica and Jan. It was very evident that they know their stuff! They are such skilled, natural mediators. I also really appreciated the in-depth role plays that we did, which often lasted an hour or longer. Although intense, they were very educational. I left training feeling confident and ready to launch my private practice. I highly recommend PSI as a training organization. Heideh K. Attorney/Mediator (Divorce Training 2016)
"Monica and Jan are awesome trainers! I love the way they keep the training sessions interesting and I absorb so much with each training!" A. Mullins, MA, CRC, LPC, Non-Attorney Social Security Representative Case Manager (Divorce Training 2016)
"This course was a phenomenal, intensive, information-packed, skill-building experience! Thank you for sharing your extensive knowledge and experience with us… Monica and Jan, you are absolutely exceptional facilitators and coaches." Wendy Bliss, J.D., SPHR Speaker l Trainer l Coach l Consultant Author of: Legal Effective References: How to Give and Get Them and Employment Termination Source Book (published by the Society for Human Resource Management)
"… I loved the process. It was full of fun and great information. I truly feel that I have grown from day 1 to day 6"(Basic Training). Rashona F., Mediator 2016
"Very fun, lots of laughter, massive growth every day!" S. Troy (Basic Training)2/16
"Thank you again for the wonderful experience of being in your class! I have had a bit of experience with mediation classes of course, and found yours to be more practical, enjoyable and substantive than many others in which I have participated. I also greatly enjoyed meeting you and am very much looking forward to a long association and hopefully friendship." Carolyn Westberg, Attorney
"This was the best training I have ever attended. Monica is a great presenter, trainer and encourager. I am using the skills and confidence I acquired daily." Jim Vigorito, Ph.D., Licensed Psychologist
"What a great education! I can't believe the difference in knowledge and self-confidence I feel from the beginning of Monday until we left on Friday. … it has been kind of fun to incorporate the ideologies taught in class into every day communication".…thank you for producing such a wonderful experience and I look forward to taking more courses through you… Kathleen Kennedy, Attorney
"Practical application, evaluative feedback and a safe, positive environment, really made this course stellar" – Tamara E.
"Thank you so much for delivering an excellent training program – I was very pleased with the content covered, the new skills I learned and the expanded world view I left with. Julie, Monica & Jan, you did a great job – the experience I am sure will prove to be invaluable." Leslie G., Therapist
I was so impressed with Phoenix Strategies and the Basic Mediation and Conflict Coaching training. The trainers were superior. The trainers translated the written workbook into a hands-on, practical learning experience. The methods used were easy to use and the trainers gave lots of feedback to make this an exceptional learning experience. Following the training, I felt I was ready to "jump" right in to the volunteer opportunities. The training provided me with confidence, knowledge, so many different scenarios, ability to see myself in those scenarios, and really apply, in practical, everyday experiences the many facets of the Medication/Conflict process. I would recommend this training to anyone with a desire to work as a competent mediator. I plan on taking the advanced courses to further sharpen my skills. Awesome training program!! Thanks, AnnMarie M., Mediator 2016
" Well done, well paced. Instructor is experienced, knowledgeable and very supportive, Lots of positive energy!" Debbie K. 2015, health care and medical practice consultant.
TO LEARN MORE…
If you would like to learn more about PSI's model of service & training, please click here.
To download a brochure of our services, please click here.
For our address and directions, please click here.