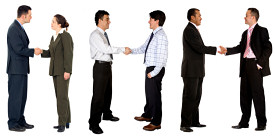 Phoenix Strategies is proud to offer one of the most comprehensive mediator training, and conflict coaching programs in the state of Colorado.  Approved and regulated by the Colorado Department of Education, Private Occupational School Board, all PSI classes offer the finest technology & equipment for student training, and are taught by highly qualified instructors.
OUR MEDIATION TRAINING ADVANTAGE
Small class sizes and video taped sessions
Ongoing coaching/mentoring for mediator development
Access to Phoenix Strategies alumni communications
Students receive a certificate of completion for each individual course.  Students may also choose to pursue a Certification as a Collaborative Mediator®.
SCHOOL LINKS
Brand new to the field of mediation and conflict coaching?  Check out our 2-hour seminar "Interested in Becoming a Mediator?" seminar!